This Writer's Life: Videos for Young Writers
KIDS CREATIVE WRITING YOUTUBE CHANNEL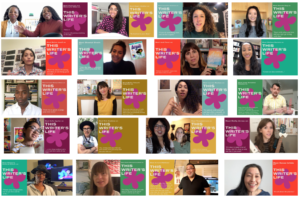 Aimed at 8 to 12-year-olds and their classrooms, This Writer's Life is a YouTube series with tools, guidance, and encouragement for any writer's life. Plus, each episode features someone in a creative field offering a piece of advice from their own process!
The goal of my channel is to help kids to develop their identity as writers, discover their own writing process, and tap into their unique voice and imagination.

From how to get ideas to mapping a story to revision techniques, these videos cover a myriad of writing concepts as well as engaging creative writing prompts and activities. If you're an educator or parent, I'll hope you'll check them out to share with your child or student(s)!
If you sign up for my newsletter below, you'll be notified of every new episode and if there's a corresponding free, printable PDF, you'll get a link right to it!
Zinnia's yarn bomb flops.
Her older brother (aka best friend and yarn bombing accomplice) leaves without a word.
And then the worst ever of worst evers: BEES. IN. HER. HAIR.
Told from the alternating perspectives of Zinnia, a humorous young loner and knitter, and an unintentionally comical hive of honeybees, this quirky, heartfelt novel will strike a chord with anyone who has ever felt alone, betrayed, or misunderstood as it explores the challenges that come with learning to trust yourself and the often messy process of discovering the true meaning to home.
Zinnia and the Bees was a Southern California Independent Booksellers Association 2018 Book Award finalist in the middle grade category.
PURCHASE Zinnia and the Bees:
Bookshop.org   Indiebound    Barnes & Noble   
See it on Goodreads.
"…offbeat and emotionally true." —Kirkus
"…Davis does an excellent job crafting human characters who are varied in their emotions and grow in awareness." —School Library Journal
"This [is a] fascinating and unusual look at family, friendships, and insects…" —Booklist
CHILDREN'S BOOK WRITER AND CREATIVE WRITING TEACHER
Hello!
I'm Danielle Davis. I grew up in Singapore and Hong Kong and now live in Los Angeles.
My first middle grade novel was Zinnia and the Bees. My first picture book, To Make, art by Mags DeRoma, will be out from HarperCollins/Katherine Tegen Books in summer 2022!
I read, write, and roller-skate, as well as facilitate creative writing workshops for 8 to 12-year olds, helping them express their unique voices and imaginations.
I've got an M.A. in literature and creative writing and a number of my short stories have been published in literary magazines. I've also had the privilege of teaching English to middle school and community college students.
My creative writing YouTube channel for kids is This Writer's Life.
I blog about picture books at This Picture Book Life.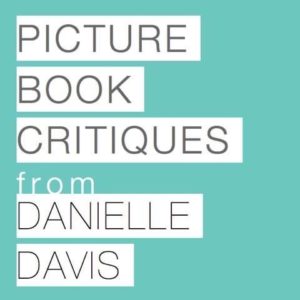 I also offer critiques on picture book manuscripts and teach occasional PB revision workshops online. Please reach out if you'd like to get the details.



Online Creative Writing Workshops for Kids
You'll find info about my writing workshops for 3rd to 6th graders in this downloadable PDF, perfect for schools, libraries, extracurricular groups, and creative venues. Choose from two different workshops that tap into kids' unique voices and imaginations while they absorb narrative structure and writing techniques. Plus, they can be facilitated online!
Please reach out if you'd like to schedule one!