In honor of 20 episodes of This Writer's Life, a few weeks back I published a special compilation of creative advice from all of them!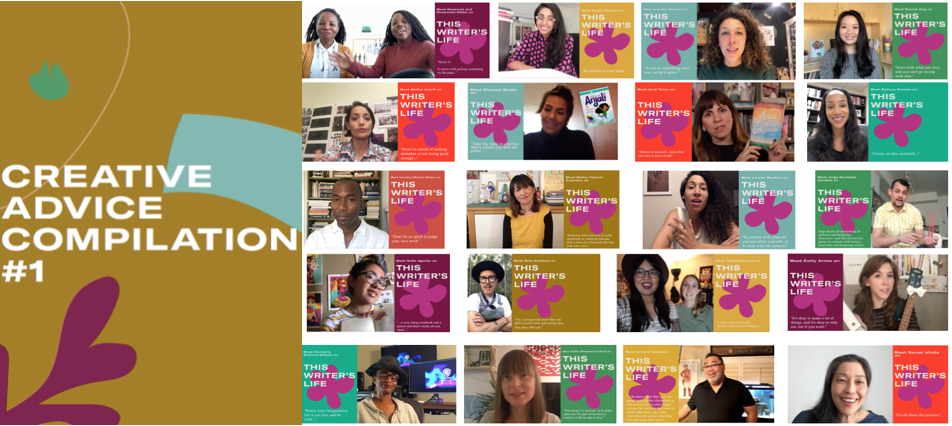 One of my very favorite parts of this project is that each video features someone I admire offering a piece of creative advice for young writers. That's why we created Creative Advice Compilation #1!

In the YouTube video, you'll behold 20 creative advice-givers sharing their experience and wise guidance from their own process with young writers! 
My hope is that you will be as inspired as I am by every person and what they have to share. Enormous gratitude to each and every one! And links to their websites are over in the show notes on YouTube so you can find out more about them while you're there!