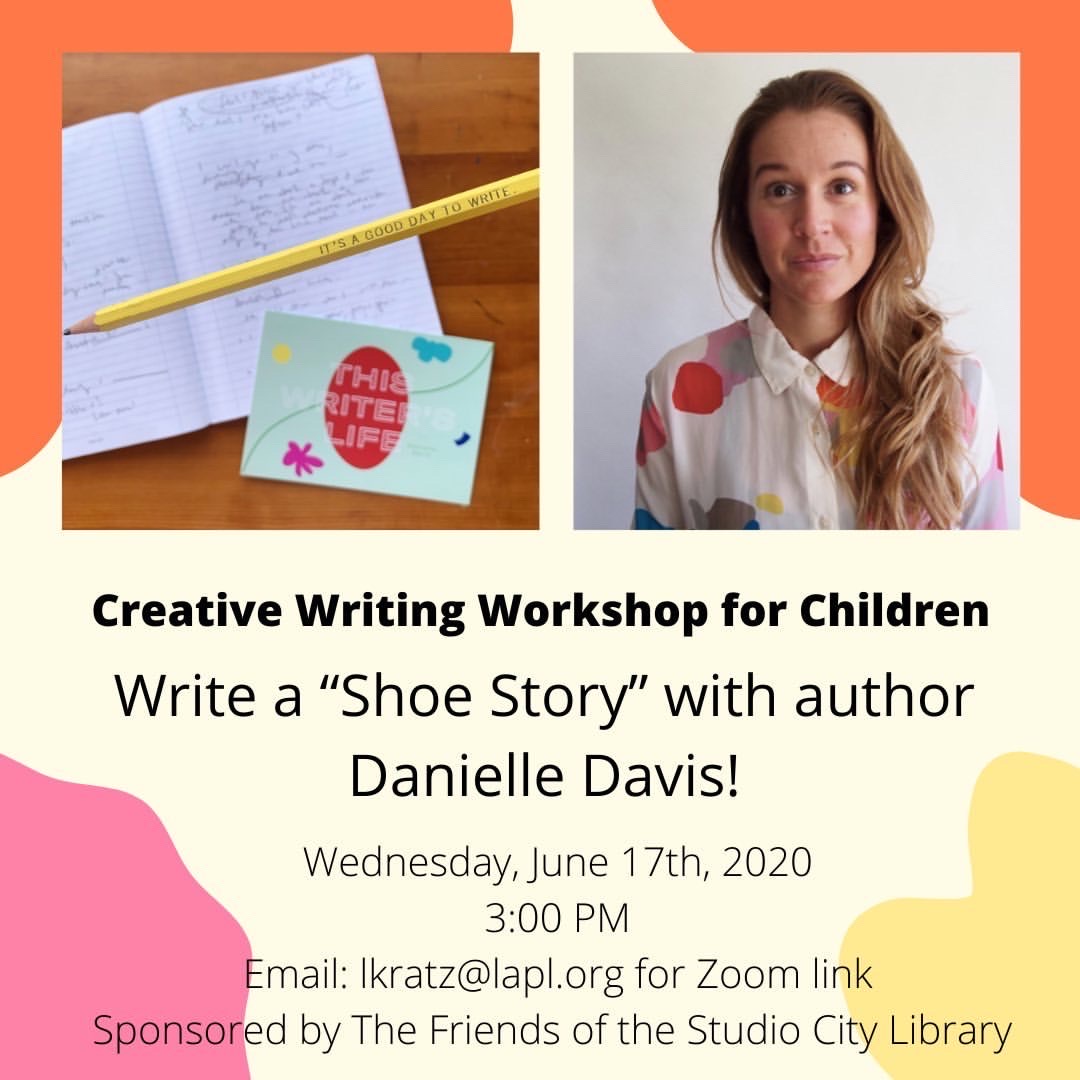 Join me for an online creative writing workshop for kids (around 7-12 years-old)
through Studio City Library on Wednesday, June 17th!
In eight lines over eight pages, kids will create a booklet that tells a party true, partly made-up story about their shoe (or other item of clothing)!
This activity teaches narrative structure while making a zany, fun book to keep.
All kids need: a pen or pencil, one sheet of notebook or printer paper, scissors if you have some.
To sign up, simply email Lauren the librarian at lkratz@lapl.org!